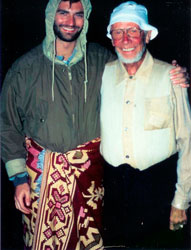 RareSource (formerly JOEB Enterprises), was founded in 1996 by Edward Boehm, Geologist and World-renowned Gemologist. He began his gemological training as a teenager under the tutelage of his grandfather, Edward J. Gubelin, while spending summers with his grandparents in Switzerland. It was then that he realized his calling and decide to pursue a degree in Geology at Chapel Hill, NC., graduating with a double major in Geology and German.
He continued his studies at The Gemological Institute of America (GIA), earning his Graduate Gemology diploma in 1988. Edward then worked in the industry for a few years before furthering his gemological skills at the Gubelin Gem Lab in Lucern, Switzerland. He has also successfully completed the Advanced Gemology program offered by the Swiss Gemological Institute for Gemstone Research (SSEF) in Basel, Switzerland.
Edward J. Gübelin (1913-2005)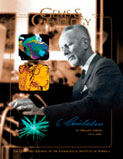 "To those who are able to explore their secrets, precious stones relate a story as interesting as that of the huge pyramids erected by the Pharaohs at Memphis, and it would seem that their sublime internal spheres might best be called, 'The Fingerprints of God.' "
-Edward J. Gübelin (1913-2005), Inclusions as a Means of Gemstone Identification, 1953. Gems & Gemology, Winter 2005. (The inspiration for RareSource is Edward J. Gübelin's commitment to ethics and honesty in the gemstone business and his dedication, knowledge and enthusiasm for gemology).